How to download Hooves Reloaded on mobile and PC
The Google Play Store version of Hooves Reloaded is no longer available for download. You can still download the non-Play Store version from our website here: http://www.rubberduck.com.au/games/hoovesreloaded/android/
You can still continue to use the Play Store version of Hooves Reloaded on your mobile but you will not be able to buy tokens unless you download and install the non-Play Store version.
Hooves Reloaded on the web is published in Adobe Flash which is no longer being supported after the 31st of December 2020. We have created a standalone version of the game so players can continue to play the game on their PC after 31st December 2020.
This standalone version currently does not support Facebook login, but we can link your account if you contact support.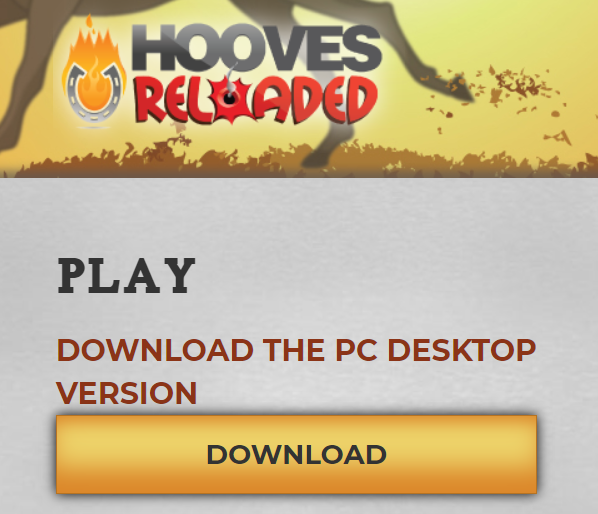 Hooves Reloaded is still available on iTunes for iOS users.
We will be able to continue to provide minor updates to Hooves Reloaded going forward, but these updates will only be available on the web or as a non-Play Store download from our website.