Improved Racing form in Hounds of Fury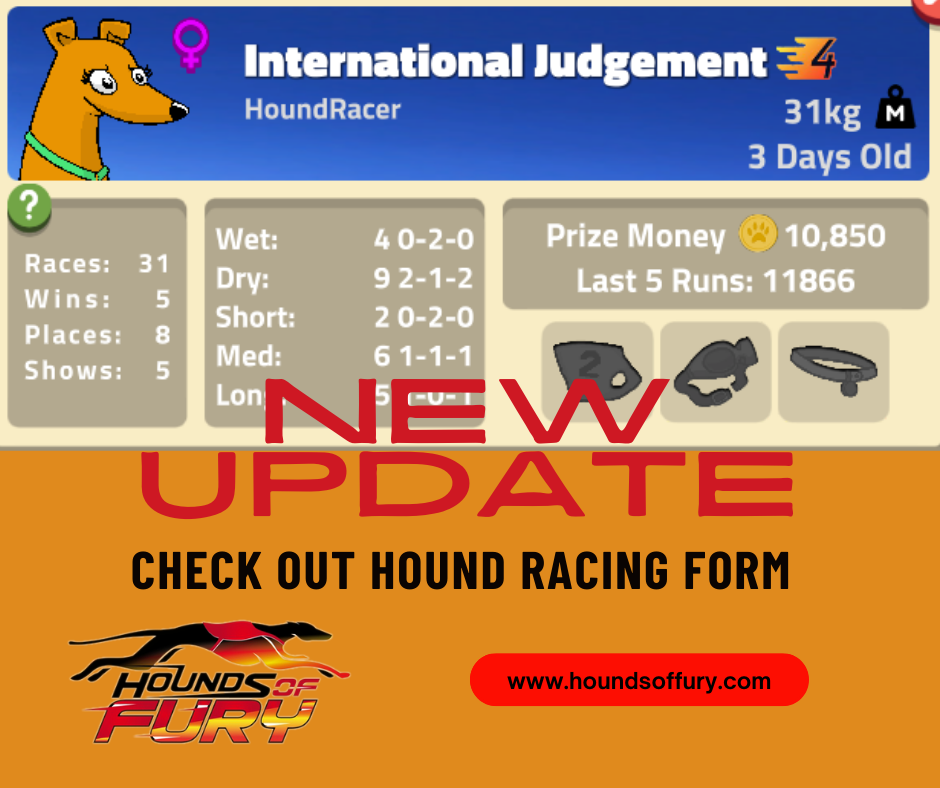 Study the form, analyze the stats, and strategize your bets! With the new display of hound racing form, you'll have access to comprehensive data on each hound's performance history, strengths, and racing records. Make informed decisions and increase your chances of backing a winner!
Hounds of Fury: Greyhound Racing Game Available now on PC, Android and iOS.