Hounds of Fury Research Lab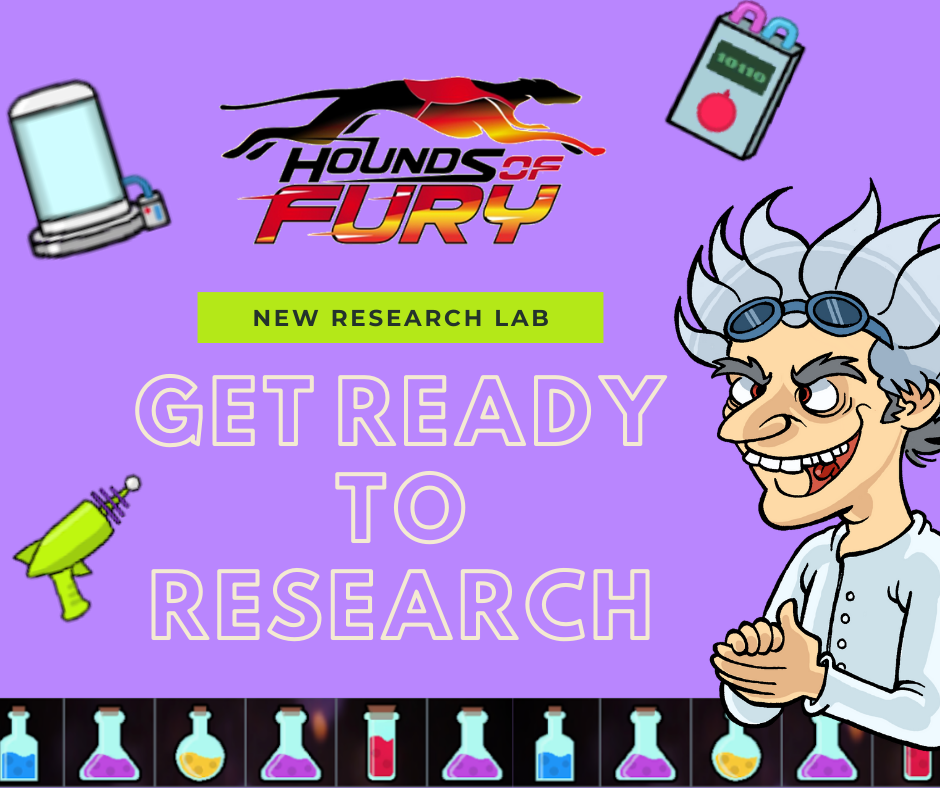 The Research Lab has arrived in Hounds of Fury! Play the new mini game to earn research points which can be used to purchase special treatments for your hound. 
Freeze your hounds for later using Cryogenics, extend their life or use the Recovery Ray to restore lost energy. 
For a full list of research lab treatments, please see the Hounds wiki.
Update to the latest version!
Make sure Hounds is Fury is up to date by visiting the Google Play Store.  And if you love the game, please give us a review while you are there!