Team Hooves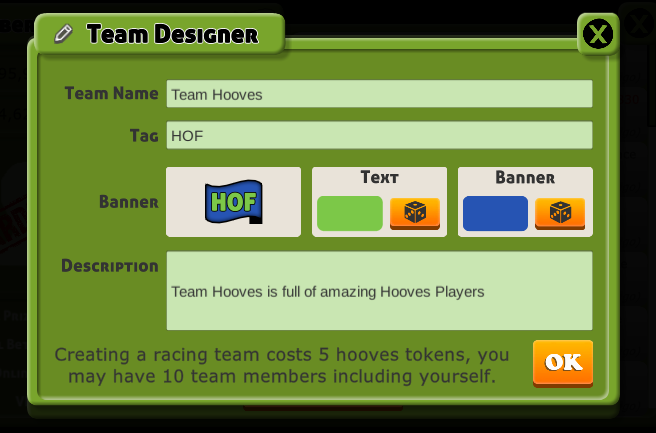 Hooves of Fire has just released a website version update that allows players to create or join their own racing teams.
Teams can have their own unique custom names, descriptions and banners. Teams will compete against each other for weekly top ranking by wins. Wins in Open rooms do not count towards the weekly win total, but all team members will contribute their wins to the team total.
Team scores will be tracked week to week so all players will be able to see who is the top dog horse in Hooves.
For more info on Team Racing, please see the Hooves Wiki