Hooves Racing Team Rewards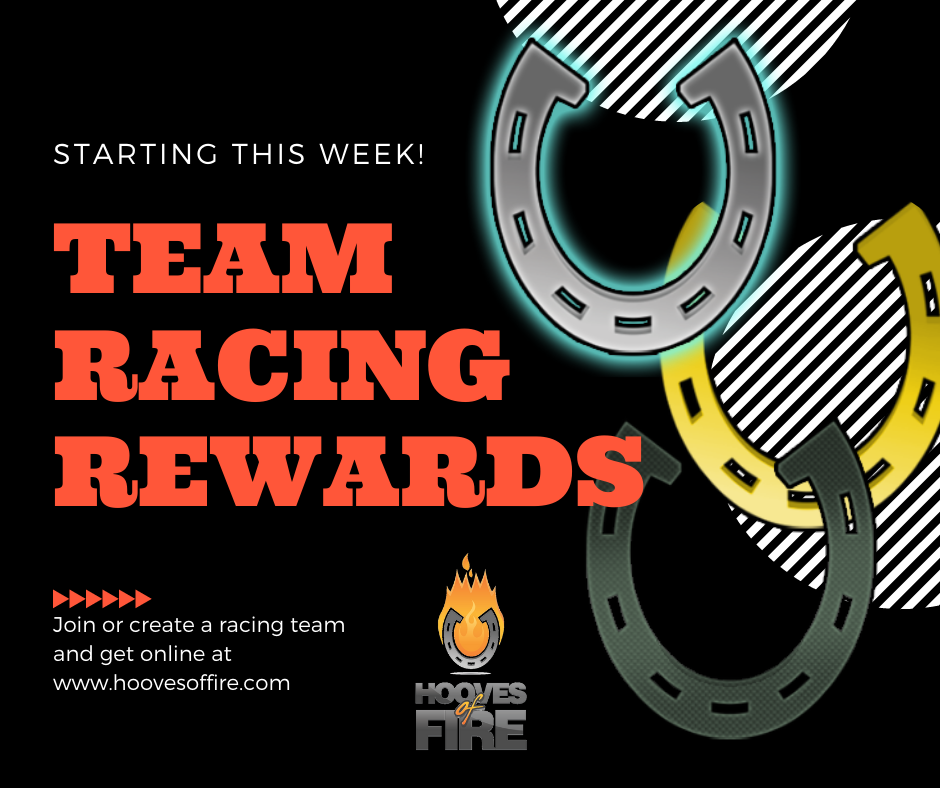 Competing in Racing Teams just got a whole lot more interesting for Hooves of Fire Players! Teams can now earn "Golden Hay" points for finishing in the Top 25% of Teams on the Leaderboard each week.
Golden Hay can be used to purchase Golden Haystacks which contain special Level 2 and Level 3 items (horseshoes and saddles).
For more info on Team Racing Rewards, please see the Official Hooves of Fire Wiki.
Be sure to download the latest update for Hooves of Fire Stable Manager from the Google Play Store to access the new Team Racing Rewards features and start collecting Golden Hay!