The Return of Blaze! Stable Manager Update now available.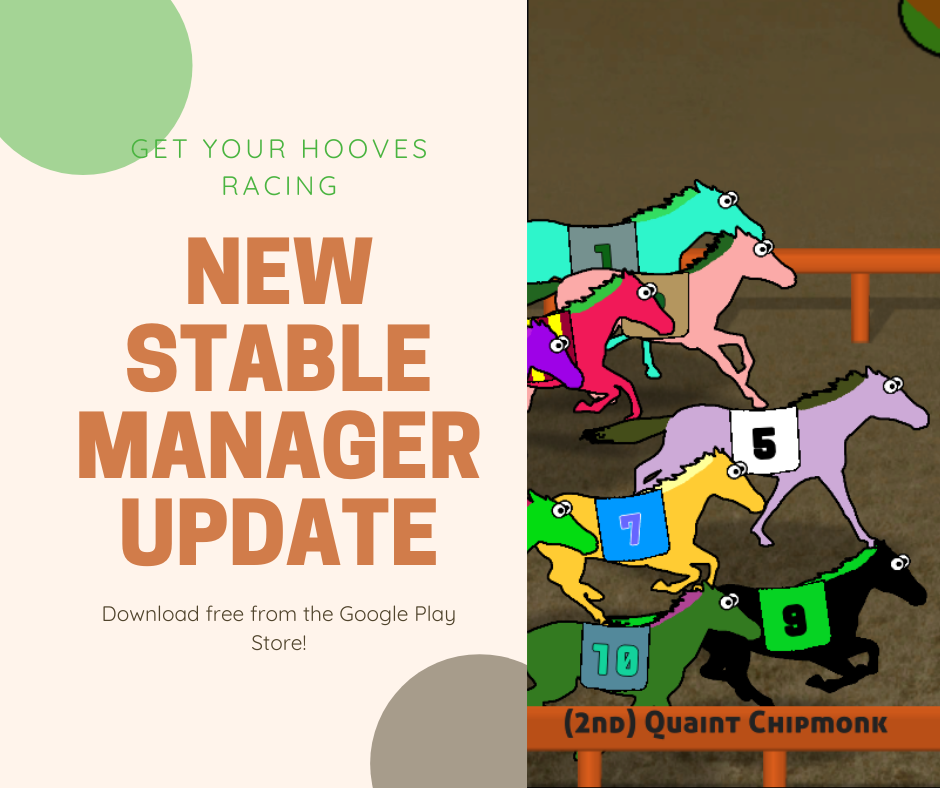 Giddy up! Version 4.31 of Hooves of Fire Stable Manager is now in the Google Play Store.
New stuff includes:
Betting achievements screen for great and epic bets
Winning ribbons
Extended time of results display
View horse details of places 4-10
Improved racetrack animations
Special horses Jose Finchos and Blaze return!
Camera feature to follow selected horses in the race
Freezer filter to sort through your collection of frozen horses
Game help/wiki link
Bug fixes
We are hoping for a release of Stable Manager on iOS very soon. Watch this space!