New Item Tab for Stable Manager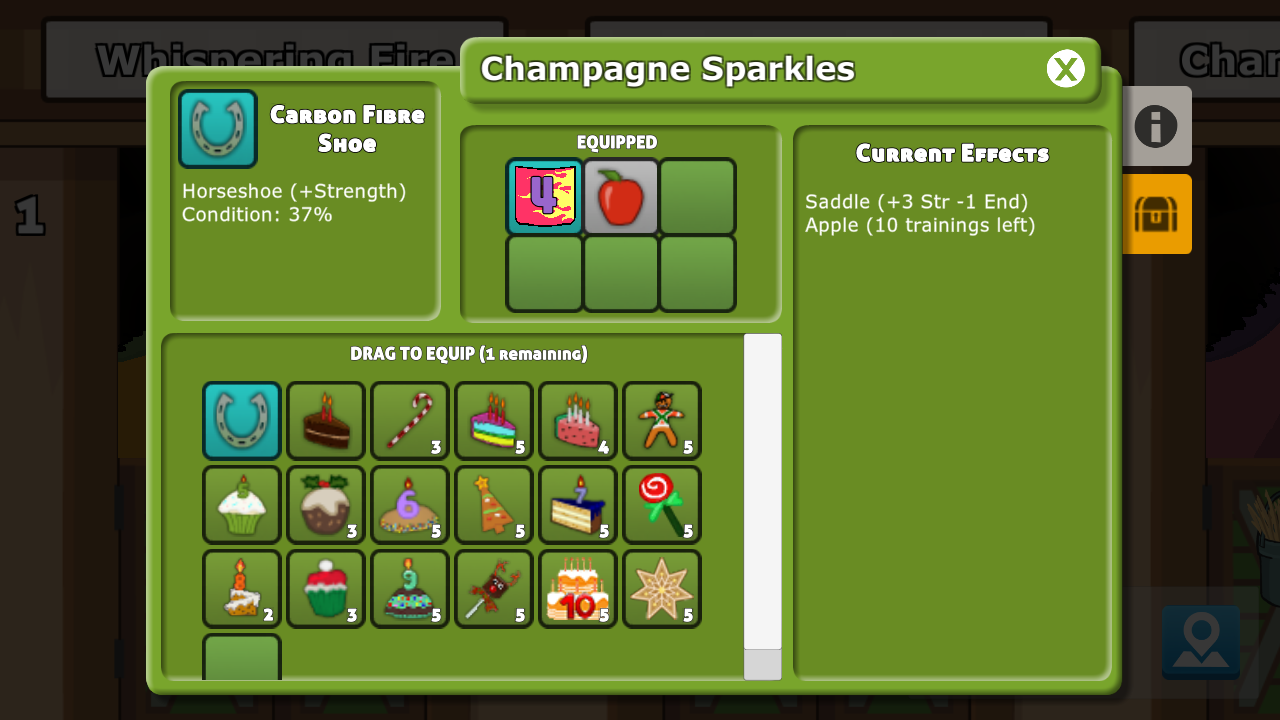 The latest Hooves of Fire Stable Manager update adds an equipment tab to the horse profile. Now you can equip treats and unbroken items from your item storage to your horse.
We will be adding item repairs in a future update, stay tuned!
Download Stable Manager from the Google Play Store to race, chat and breed your horses on your mobile.
To link your Facebook account to the Stable Manager app, make sure you have Hooves Passport activated!