Grand Epic Level for Hooves Reloaded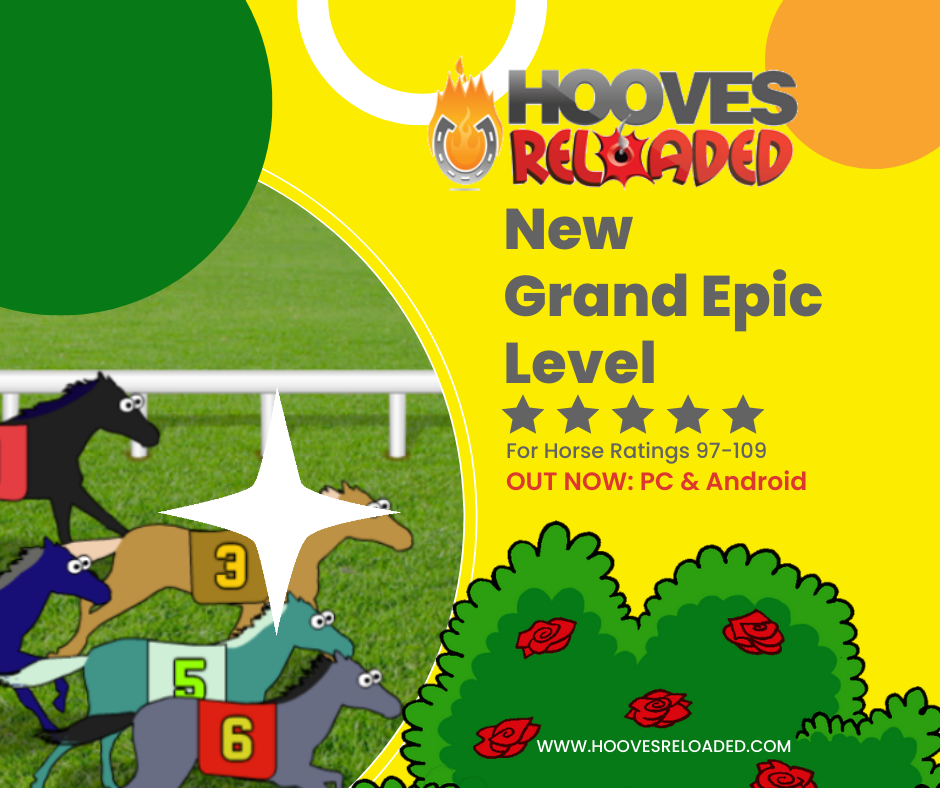 New Level is out now in Hooves Reloaded!
Continue advancing your horses beyond rating 99 by joining the brand new Grand Epic countries.
You will need to update your game version to access the new level by downloading the latest update on PC or Android (non-market app). For full instructions on how to download and install Hooves Reloaded, please see this page on our website.