Blacksmith arrives in Stable Manager update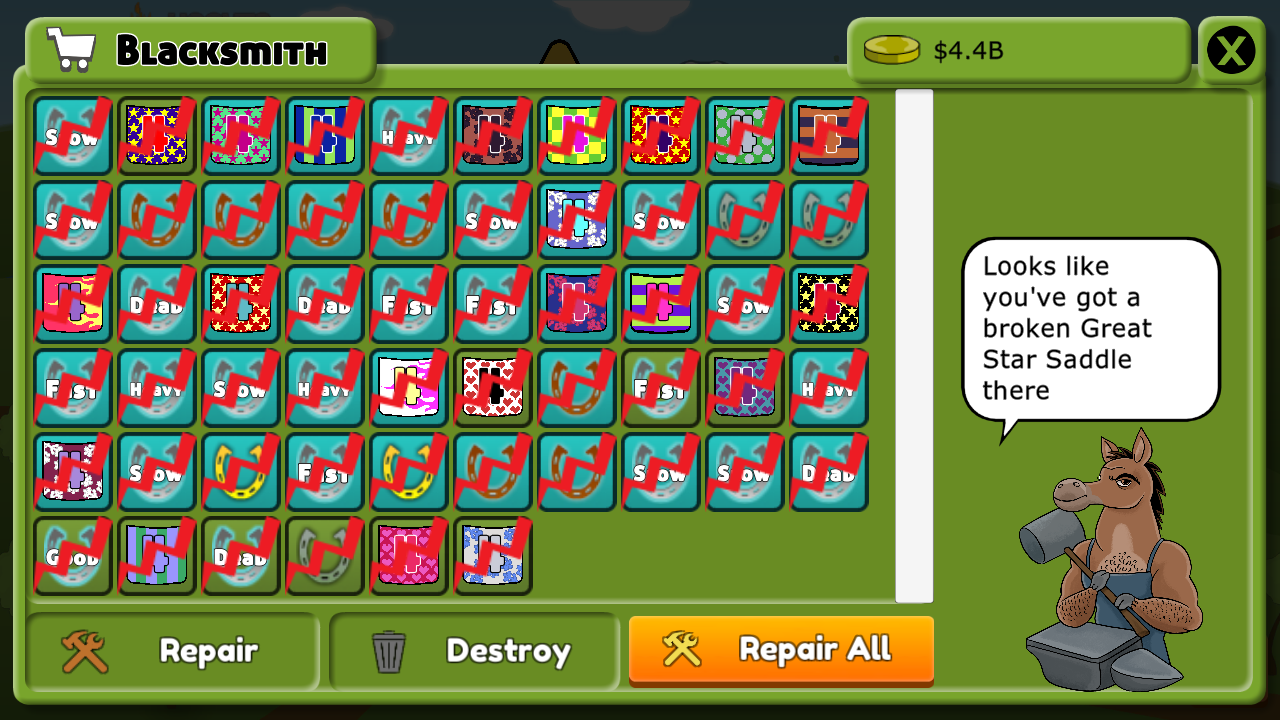 There's been more updates to Hooves of Fire Stable Manager over the last couple of weeks including the Shop, item equips and now the Blacksmith.
Players can now purchase saddles, shoes and treats from the Shop, equip items to their horse and repair or trash any broken items at the Blacksmith.
Equipment and current effects are shown on a separate tab in the horse profile (see image below).
The new interface means items can be dragged and dropped to equip, repair or trash. Items that are broken will not appear in the horse profile until they are repaired at the Blacksmith.
Latest version of Stable Manager is available now in the Google Play Store.