Place your bets…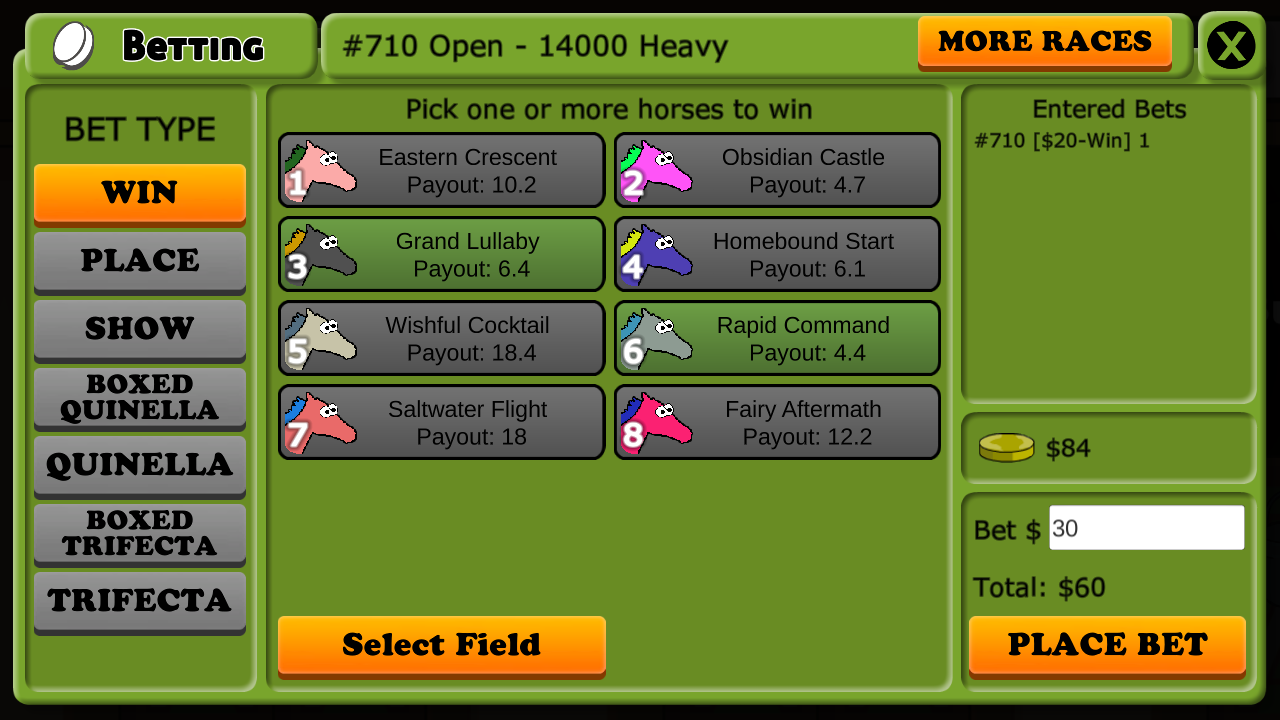 Hooves of Fire Stable Manager for Android mobile now has betting!
Login using your Hooves Passport and place bets from the race list or race screen. Your betting results will show in the race results panel at the end of the race or in your player profile.
Grab the latest update now from the Google Play Store.
Stable Manager is free for VIP's (ad free) and non-VIPs (ad supported).