Hooves of Fire Team Message Board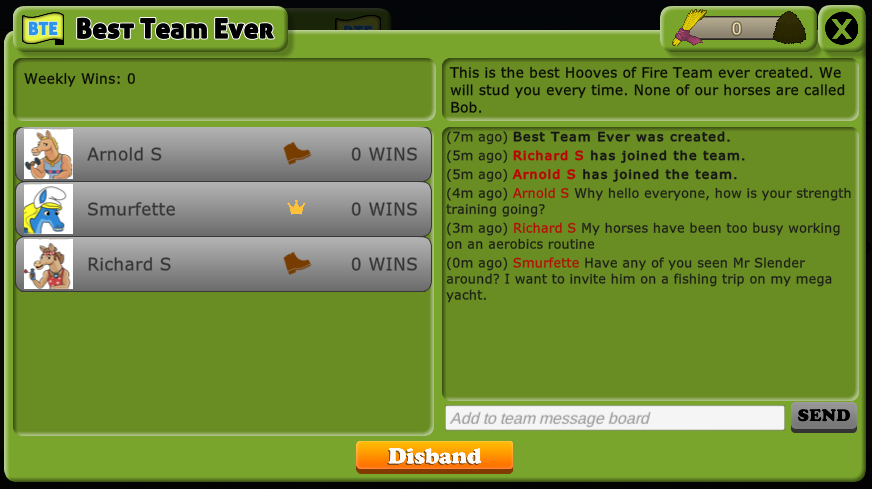 We have just released a minor update to Hooves of Fire Horse Racing Game (PC version only at this stage). There are some minor fixes and additions including an improved tutorial and notifications when inviting a new player to a team.
The new Team Message Board feature allows players in a team to chat privately amongst themselves. Players not on the team will only be able to see an overview of activity in the team, for example, players joining or leaving the team, but will not be able to see chat content entered by players unless they become a member of the team.
The Team Message Board feature and other minor fixes and additions will be rolled out to the Hooves of Fire Stable Manager mobile versions over the coming weeks.
To find out more about Hooves Racing Teams, please visit the Wiki here: