Hooves of Fire 10th Birthday and more…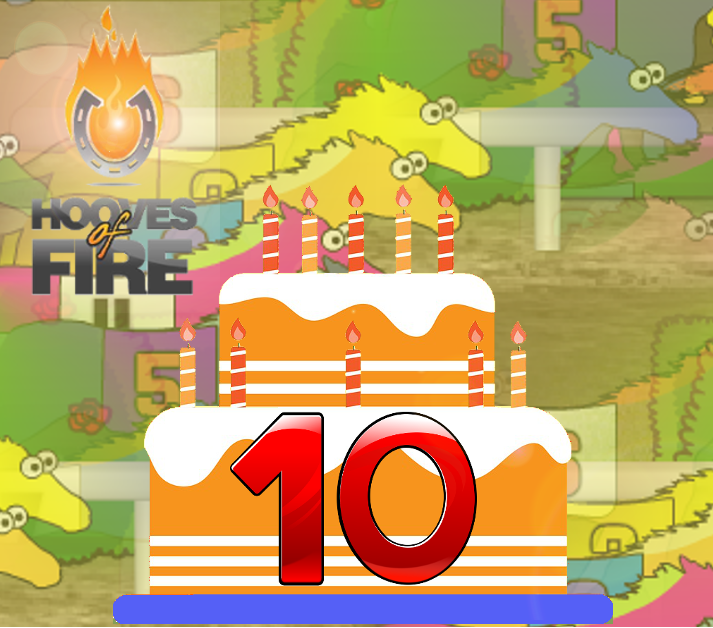 Hooves of Fire has celebrated its 10th Birthday with a birthday cake treat, party hats and a special game update.
The Race of Evolution will allow Hardcore players to evolve their Pedigree 30 horses into Pedigree 31's and race in their own exclusive country.
To read more about the update, see the Hooves of Fire Wiki
We have also added a fix to Hooves Reloaded so that races will display properly on the web version.