Hooves of Fire Brushing Update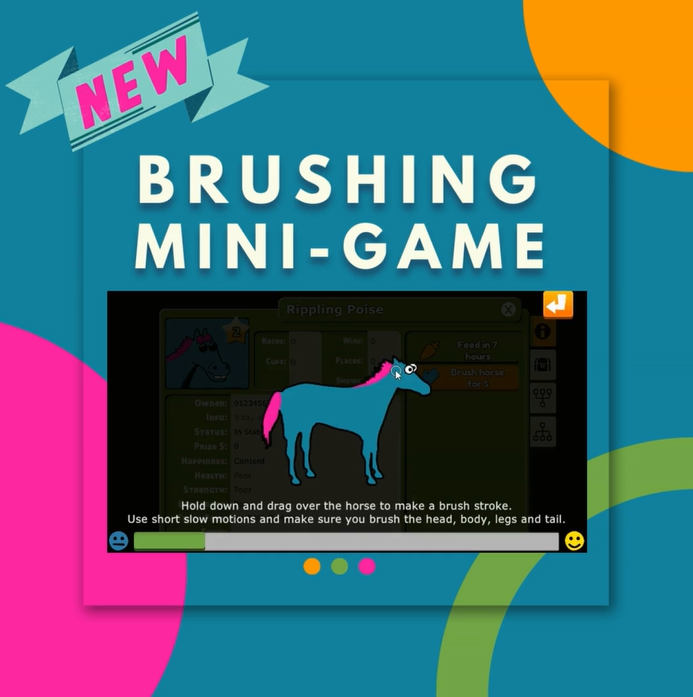 Starting out in Hooves can be hard. Old school players know that there is extra cash to be made brushing your friend's horses.  Brushing now has a fun minigame for you to master. Visit your friend's stable, click on their horses and make careful and well timed brush strokes all their horses body to yield precious game cash rewards for you!
As a part of this latest update you can now visit any player's stables in the game. This change paves the way for a future update we have been working on. In the meantime, it means any player can visit your stables, view your horses or your stylish stable designs.